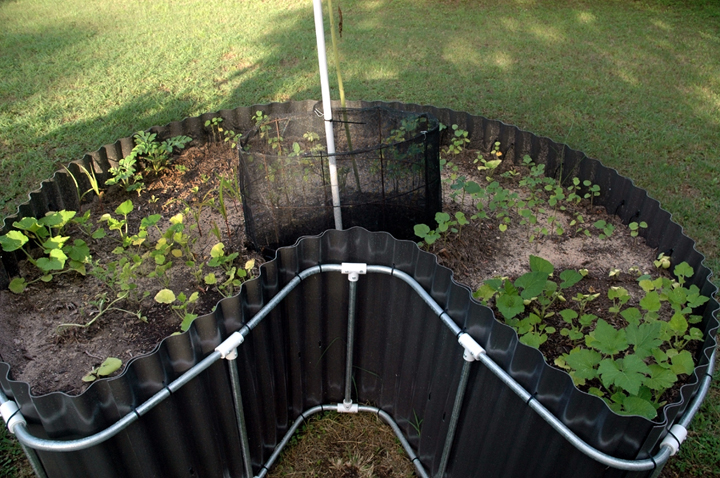 Keyhole Farm gardens have produced abundantly this year, thanks largely to some excellent weather and, of course, some TLC.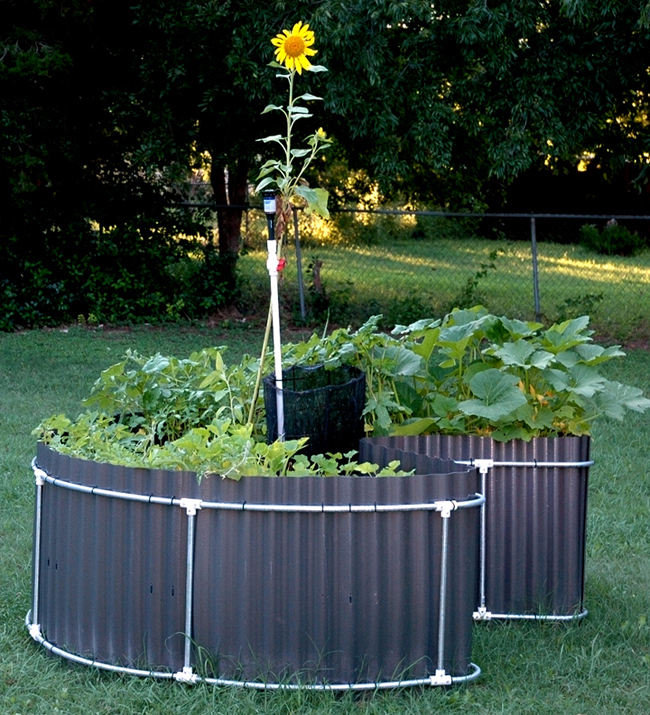 A wide variety of crops were raised, the usual tomatoes, asparagus, green beans, cantaloupes, watermelons, black-eyed peas, squash, zucchini, and the list goes on, but my favorites to raise are pumpkins, sunflowers, and okra.
I had a good pumpkin crop in the spring and some giant sunflowers that towered over everything. I try to plant at least one sunflower in each garden, partially because yellow is my favorite color, but I am also amazed at how tall they grow.
This year's okra crop has been one of the best, and as of this writing on October 12 the gardens are still producing a sack full each day. I expect this to continue until our first freeze, so I hope it holds off a little longer.
Okra is diverse in that it can be fried or put into gumbo-type dishes. The plants continuously grow taller and taller and the crops grow each day by leaps and bounds. Often, in the mornings, I will make a trek through the keyholes in search of some okra that's ready to pick, and do so if they are getting large.
By the end of the day I check again, for just during a few hours they grow much larger. You don't want to pick them when they are too huge because they get tough sometimes with size, so it's a matter of assessing whether to taken them now, or wait until morning.
Another thing about okra, the way we grow them in the keyholes, is that they are planted pretty close together and sometimes I have to inspect them twice to be sure I don't miss picking one. Usually I miss about three or four that are ready to harvest right then during the second viewing.
I have been pulling up some of the black-eyed peas that have finally stopped producing, but during late summer we were doing a lot of shelling. A few are still producing.
After the freeze, I plan to pull up the okra plants, reset the dirt in the gardens, and experiment some with herbs like I did last year, which was very successful. I am already looking forward to next year and am trying to decide what I am going to plant where exactly. I usually plant seeds, but I might experiment with some indoor start-ups during the winter and then transplant some of them when the weather gets warm enough.
Other things we have done this year are to help a school in Granbury, Texas install six keyhole gardens to be used for experimentation and educational purposes, plus we shot a video about keyhole gardening starring  Brianne Harvey.
What I really like about keyhole gardening, other than the lack of backbreaking work like you have in traditional gardens, the vast conservation of water that is a hallmark of keyholing, the knowledge that recycling is a good thing, and being able to grow crops in a compact manner, is that there is a certain satisfaction in tinkering with the growing crops, enjoying the solitude, watching the bees do their work, seeing a variety of colorful butterflies, trying to catch a grasshopper from time to time, and feeling the spirit of nature right there at my fingertips.
It's the best time of the day.