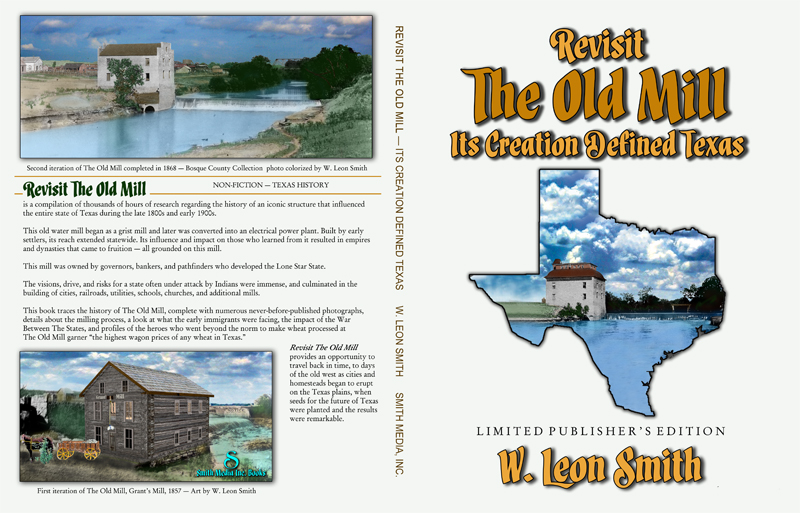 As noted in the last update in October, I have been very busy with a special project, namely the authorship and publishing of a new book. It is now available through Amazon and at other locations. Its title is "Revisit The Old Mill — Its Creation Defined Texas."
The book is a true-to-life non-fictional historical account of the building of a gristmill in Clifton, Texas in 1857 and how this particular mill impacted the entire state of Texas.
Thousands of hours of research went into this book. Personally, I am a former publisher of the Clifton newspaper, approx. 35 years, and am a former mayor of the City of Clifton (five years) and even with this background I was astounded at things I learned about the early settlers to this portion of Clifton, Texas that I had not known before — previously hidden details about the creation of "The Old Mill" and how it imparted far-reaching agricultural development upon the state, and the history of ownership of the mill through the decades, which included three state governors, one of whom was instrumental in the building of Texas A&M University. He chaired its first board of trustees meeting and a building on campus is named after him.
Since many of our readers are interested in agriculture and new ideas, this book might stir your imagination. It shows something I have been preaching since getting involved in keyhole gardens, and that is teaching children about gardening. In The Old Mill book, two best friends of early settlers as boys learned about the milling of wheat and went on to build a massive empire in Wichita Falls, Texas that extended into other states, as well. What they accomplished is unbelievable, but true. I won't spoil it here. Read it in the book.
Here is a link to learn more about the book:
https://www.amazon.com/Revisit-Old-Mill-Creation-Publishers/dp/0996900683/ref=sr_1_fkmr0_1?s=books&ie=UTF8&qid=1480526989&sr=1-1-fkmr0&keywords=revisited+the+old+mill+smith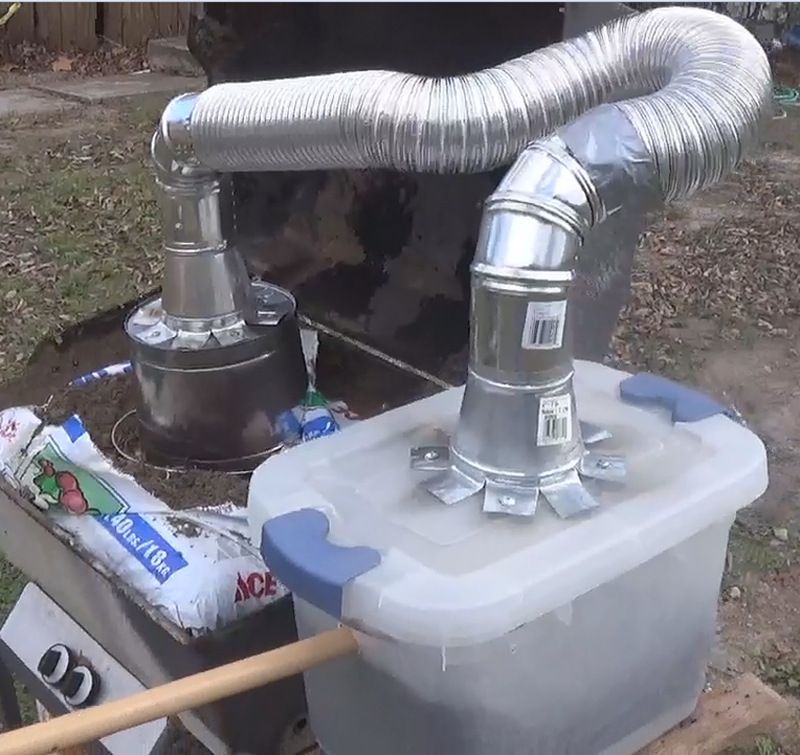 Regarding keyholes, the recent big freeze took my okra and tomatoes, which was expected since I did not cover them. Right now my gardens are fairly dormant, but that will be temporary.
I have come up with a new idea about raising crops that I am in the process of experimenting with. I have searched high and low on the Internet and have found nobody who has tried this. As we hit January 1, I plan to put the process into action. In fact, I have already done the first step, which involved building a prototype to initiate the process. I think it will take about a month to tell whether this new idea works and I do intend to document every step on film to be shared here. Although I do not want to tell you what it is in this update, I will show a photo of the prototype, as a teaser if nothing else.