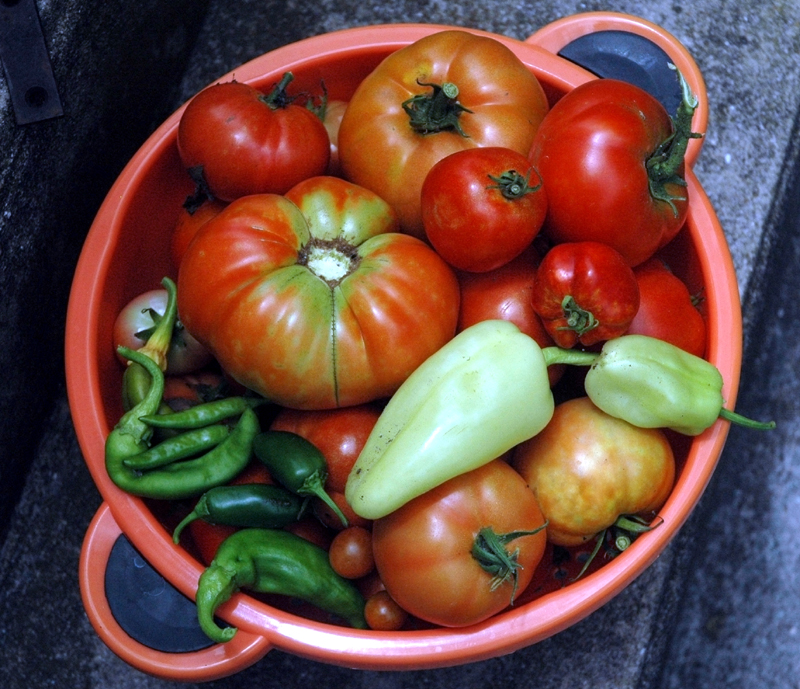 Because of a BUSY, BUSY, BUSY schedule, we did not do an update for July. We went through the usual phases of transferring from certain crops to others to better fit the weather.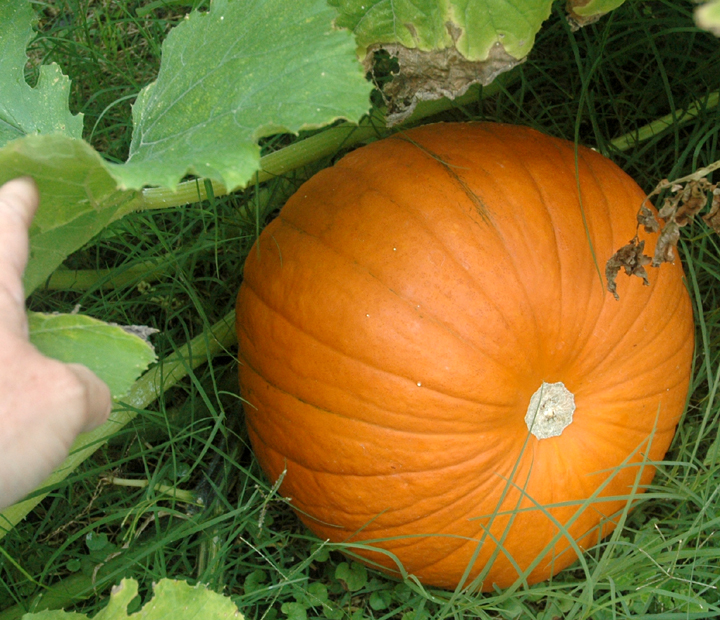 Pictured is a small sampling of our pickings during that period.
Most recently we pulled up many of the crops and planted numerous pinto bean, black-eyed pea, and okra seeds, plus a small splattering of others to see how they do in hot weather.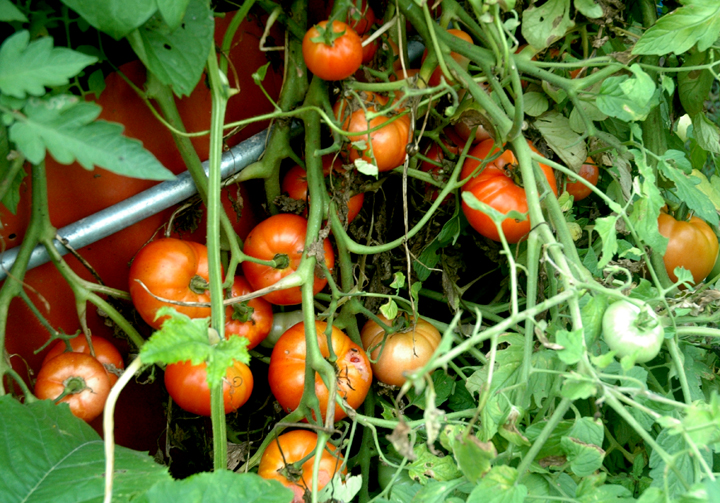 Our temps have been right around 100 lately, sometimes higher at the peak of the day, sometimes a little lower here in Central Texas, so the virtues of water conservation that keyholes offer favorably come into play. To view a photo larger, just click on it, then click off of it to reduce the size.
Of note, several schools have begun offering students an opportunity to grow crops with our keyhole garden kits and recently one of our kits was on display at the Eastern Michigan State Fair, sponsored by the Lapeer County Master Gardener Association, thanks to Ken Mitchell, vice president.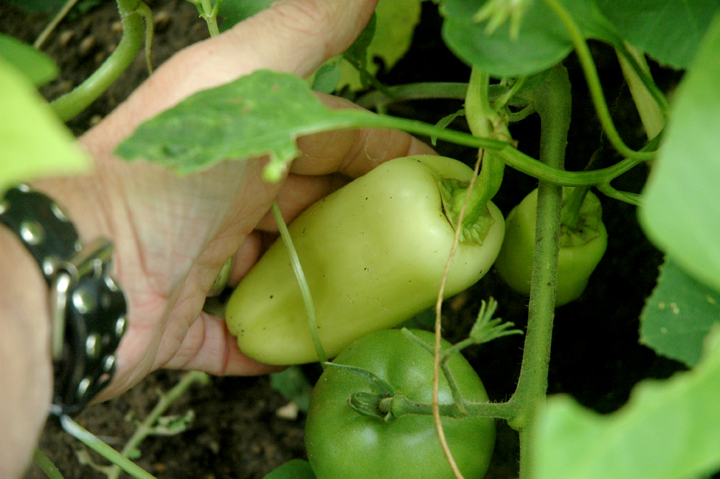 People throughout the country are learning more and more about the virtues of utilizing keyholes to grow crops efficiently, conserve water, and have bountiful returns. Several have sent us photos of their successes which we greatly appreciate.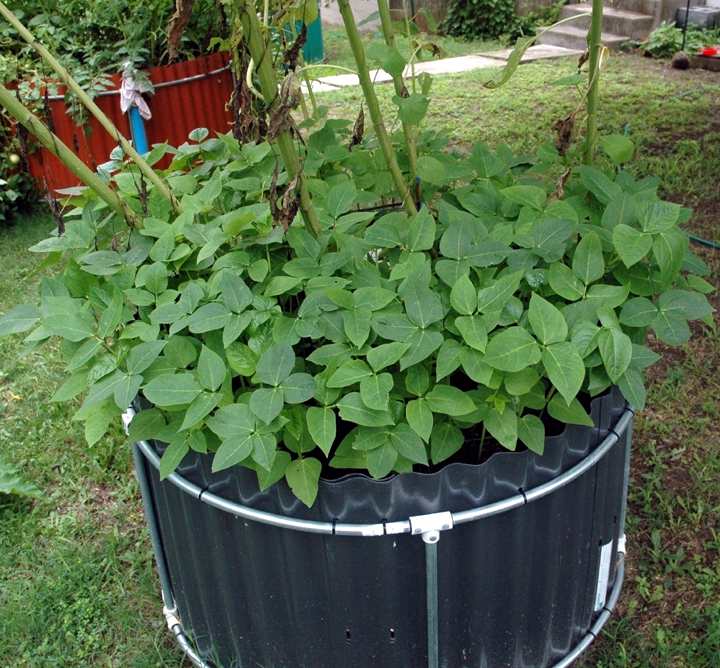 It's never too late to start keyhole gardening since crops can be raised year-round. It's a matter of picking plants according to the season and region.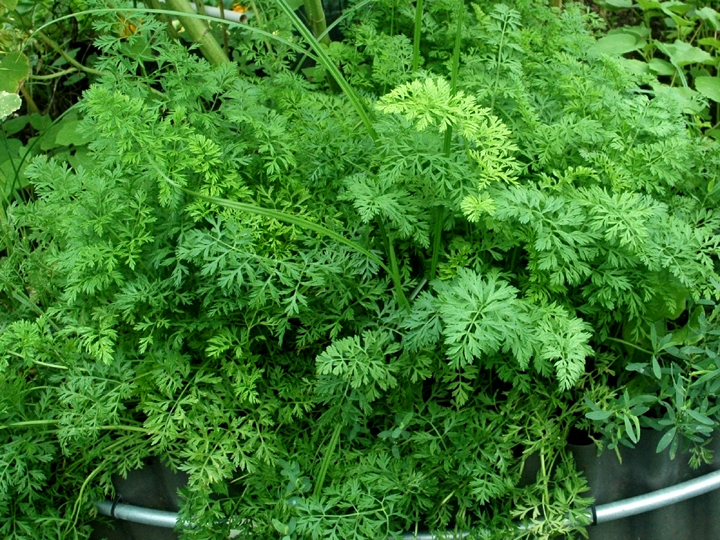 There are about a million variables that can come into play, so it really is an exciting adventure and an opportunity to experiment with new concepts while learning more and more about nature.