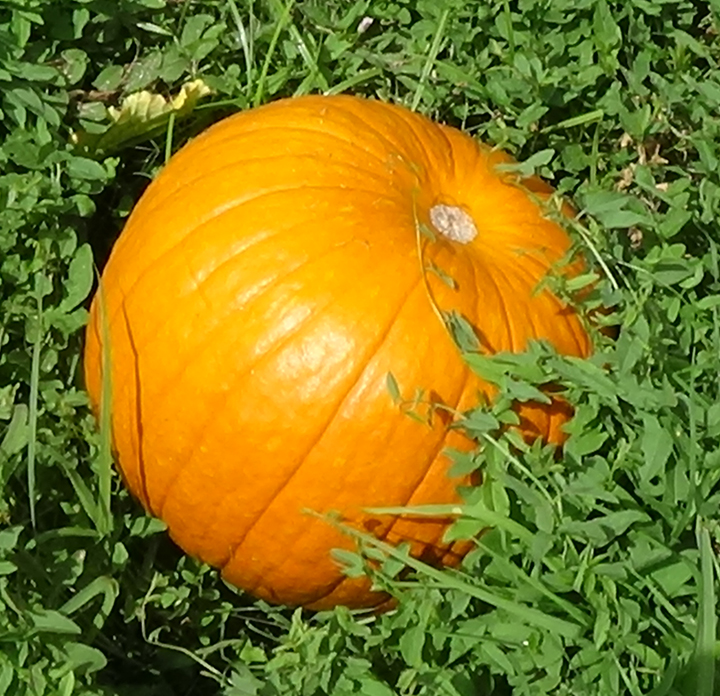 I think we mentioned in a previous post that a customer had dumped some rinds and seeds from a Halloween jack-o-lantern into her keyhole garden internal basket  last November and this spring some crops erupted from that area, at the time she not knowing what they were. Eventually, they became identified.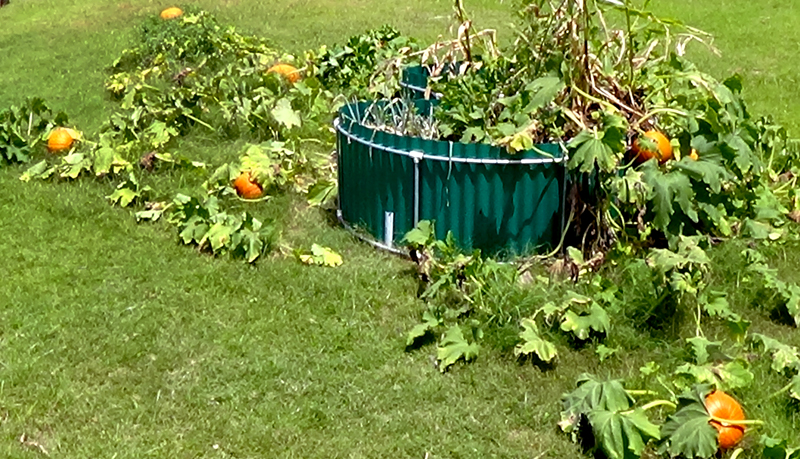 They were pumpkins.
Over the past few weeks they have spread out from the keyhole garden to the ground and look impressive and healthy. While there the other day, I counted as many as I could (some were hidden and just forming, others were nearing maturity and were much larger). I counted 18 and measured the "spread" from one tip on the ground to the plant tip on the opposite side to equal 51 feet. It is amazing that one tiny portion of the keyhole is producing so many, with more on the way.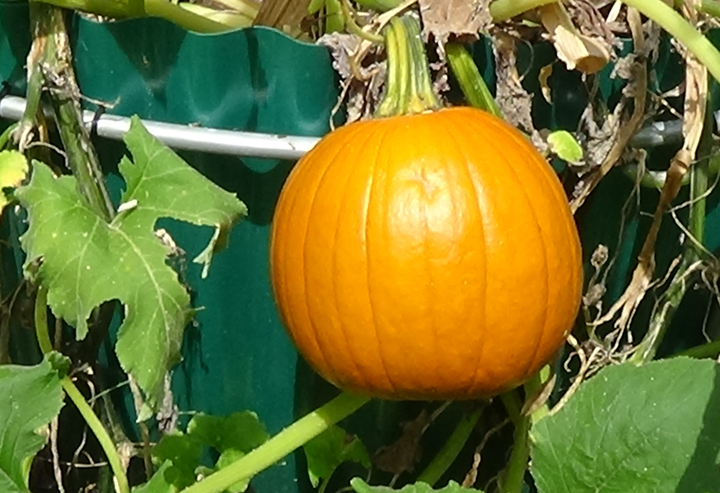 She said her family, including the kids, are very excited to look out in the mornings to see a colorful pumpkin patch.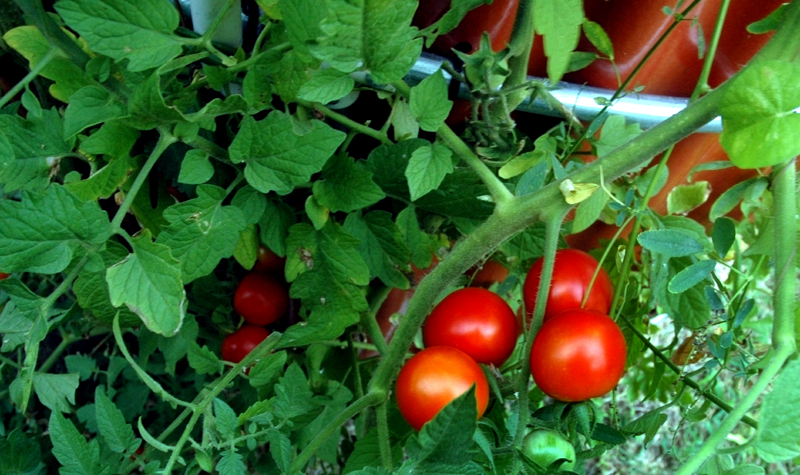 Here are a few photos from there, a wide shot showing part of the garden and some close-ups. The leaves look down-turned in the wide shot, mainly because the photo was taken in the heat of the day. Just click on the photos to enlarge.
At Keyhole Farm, we have been harvesting tomatoes and black-eyed peas like crazy!
I went very heavy in my planting of black-eyes and okra for summer and they are looking good. I also planted some pinto beans yesterday.
Earlier today I picked tomatoes to add to the ones I have picked in the last four days. In the photo with the bowls and bags, the bag in the middle is today's pickings, which amounts to some peas and 63 tomatoes in that bag alone.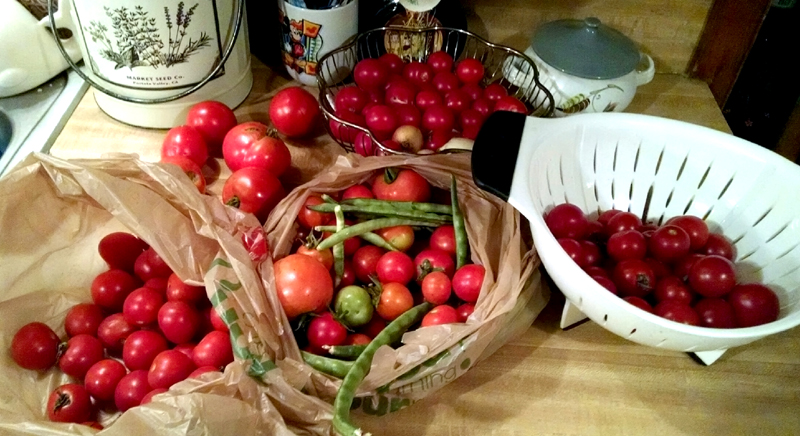 I would say that it is about time for fall gardening, but that is hard for me to determine since I tend to continually plant new things as the seasons merge together.
If you are interested in fresh, nutritious vegetables that you grow yourself, now would be a good time to set up a keyhole garden.
They can be built from scratch or you might consider one of our easy-assemble and durable kits. Raising crops in a keyhole garden has significant advantages. It is a rewarding experience on many levels.